Custom Exchange Rates API
Build your own custom exchange rates with preferred sources with a few clicks using our latest FX Rates API:
Go to 'Sign In' page (you need to open an account if you don't have it yet)
Type in your login data.
Click 'Sign In' button.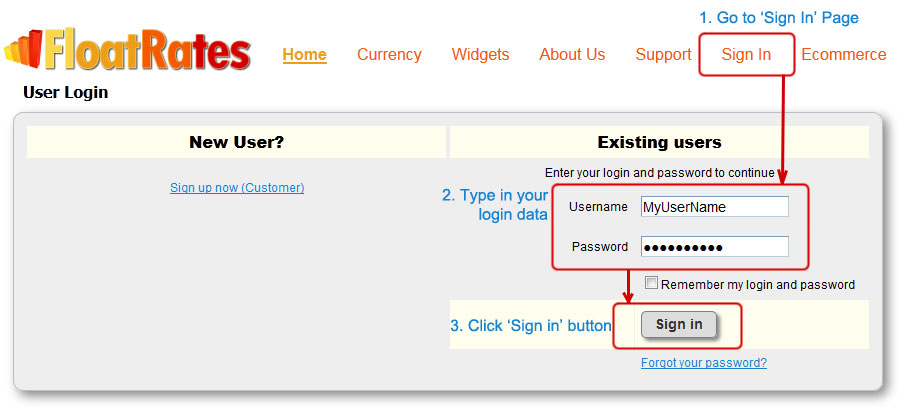 Go to 'My Widgets' section.
Click 'Add New' link to add a new widget.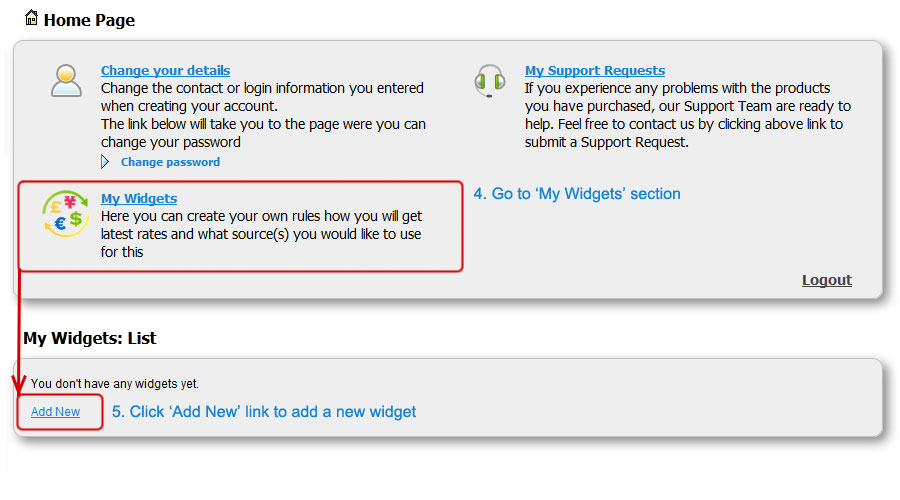 Fill in fields on 'General' tab of widget edit form.
Add preferred sources on 'Sources' tab with necessary parameters.